INTRODUCTION
Title of the MIND Journal is the acronym derived from the Polish name of the research institute – Międzynarodowy Instytut Naukowo-Dydaktyczny (International Institute of Research and Didactics), founded by Wyższa Szkoła Ekonomiczno-Humanistyczna (University of Economics and Humanities) in 2015.
Listed in the general register of newspapers and periodicals by the decision of the Polish court of 21st April, 2015, the journal is released twice a year in Polish and/or English and/or Russian languages, therefore the Editorial Board is international.
It is open for publications of the research results within the field of economy with interdisciplinary approach, the concept of which is based on two areas of science: social sciences and humanities. This goes in accordance with the mission and strategy of the University.
The MIND Journal is addressed to researchers, scholars, scientists, academics, practicians and students. Only original, conceptual and casuistic articles which have never been published will be accepted. The journal has a widespread coverage due to its electronic version.
The MIND Journal is "... the place for the open minded..." as Oscar Wilde once said.
Editor-in-Chief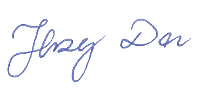 13th July, 2016