Sergej Vojtovic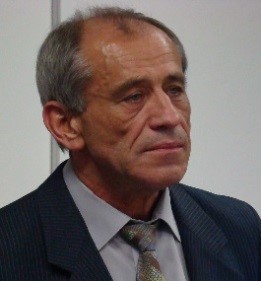 Assoc. Prof., DrSc, Alexander Dubcek University of Trencin, dean of the Faculty of social and economic relations, Studentska 3, 91150 Trenčín, Slovakia.
Employment: researcher at the Institute of Sociology of the Academy of Sciences, Associate Professor at the Faculty of Economics, University of Technology in Košice, Associate Professor at the Faculty of social and economic relations Alexander Dubček University of Trenčín.
Author of more than 193 scientific publications, published domestically and abroad (Austria, Australia, Canada, China, Czech Republic, Bulgaria, Germany, Poland, Russia, Serbia, USA). Head of research teams of 6 domestic and 9 foreign research projects.
Completed professional internships and lecturing stays at Vienna University, Centre for political Studies at Sorbona University France, at Charle´s University in Prague, Academy of Management Niedersachsen Germany, International School of Management (ISM) at Université Catholique de Louvain (UCL) Belgium.
Fields of scientific interests: social aspects of economic development, social regulations of labour market, personnel management, human resources management, labour market and employment policy, marketing research.