Marek Jabłoński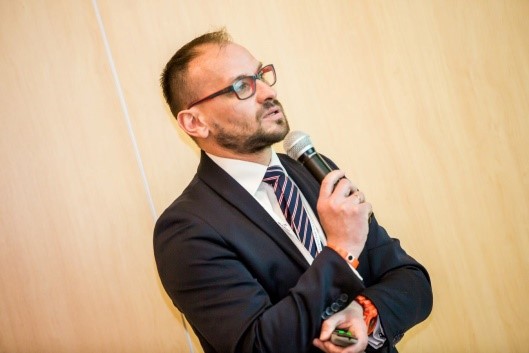 Associate Professor PhD. Marek Jabłoński
Postdoctoral degree: 2014, Cracow University of Economics, Faculty of Management, Title: Designing of business models in the process of creation of enterprise value.
PhD: 2006, Institute of Organization and Management in Industry ORGMASZ, Warsaw, Title of dissertation: Quality strategy of the service companies based on shaping of intellectual capital:
Master of Science: 1997, Silesian University of Technology, Katowice, Department of Materials Science and Engineering, Metallurgy and Transport.
Academic achievements:
Associate Professor at the University of Dąbrowa Górnicza, CEO of OTTIMA plus limited company and Southern Railway Cluster Association.
Research interests are related to the problems of managing the value of enterprises, business models and the concept of performance management. Marek Jabłoński is an expert in the area of strategic and operational management including the use of the Balanced Scorecard model as well as the valuation of the companies. It deals with modelling business ventures, business processes and organizational structures. He has many years' experience as expert. It also deals with multivariate analyses of economic sectors. He participated as an author and co-author of more than 700 practical projects for business. Initiator of many business ventures. He is the author or co-author of numerous monographs in the field of business models and value management of enterprises and many scientific papers in the country and abroad.